7 Day Algonquin Explorer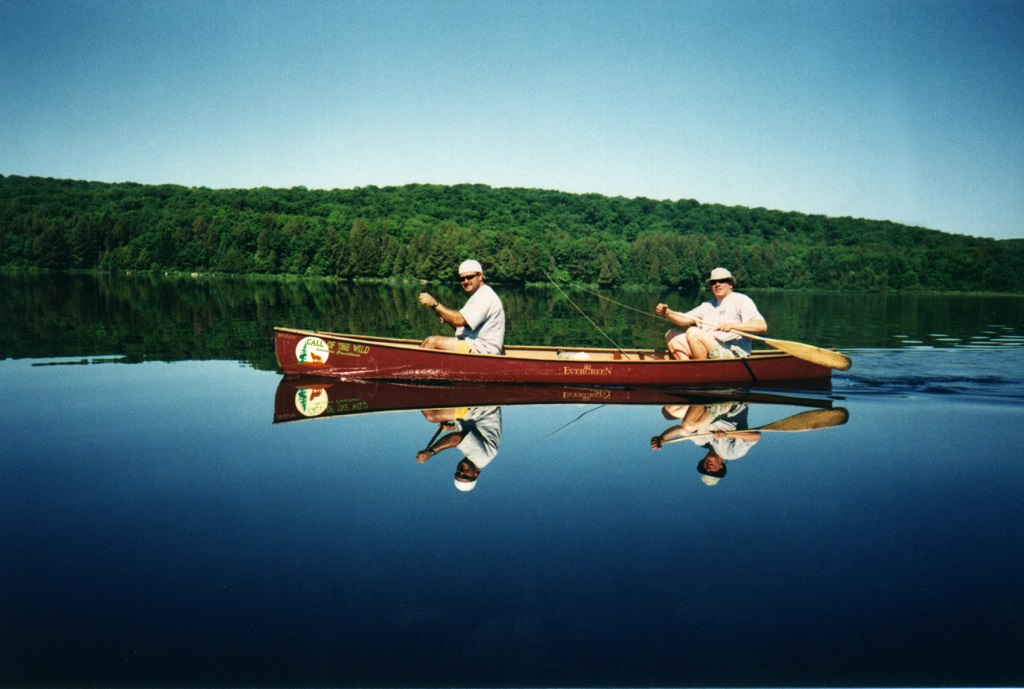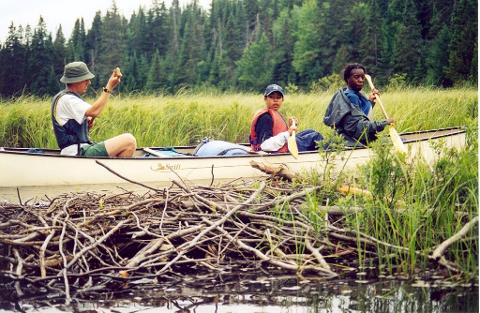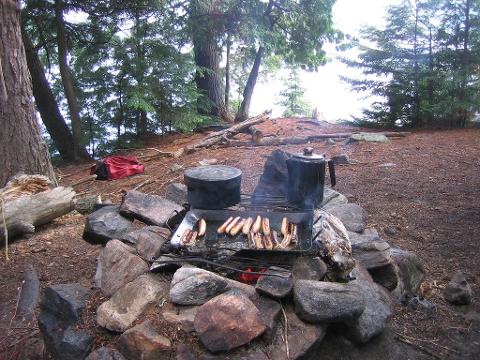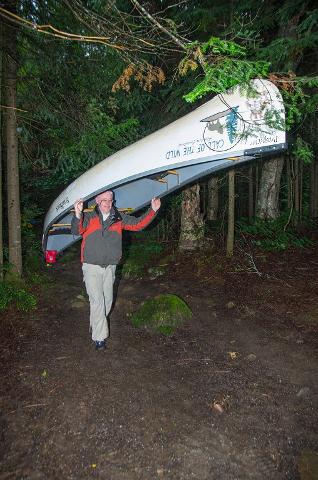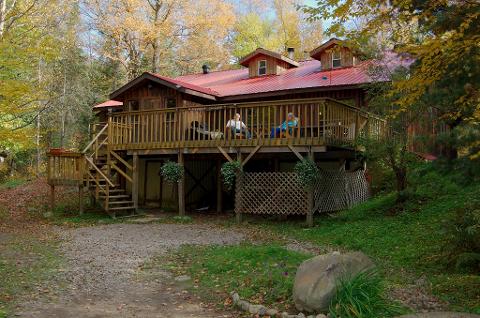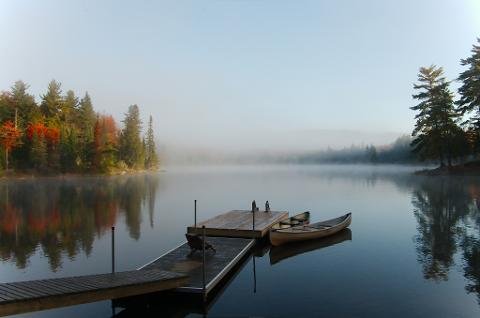 Trvanie: 7 Dní
Kód produktu: 7Explorer
Exploring Algonquin Park – Civilized at first & Wild at the end!
This is a great family canoe trip. A perfect way to spend some quality time with your kids in a wonderfully natural setting. You get three days at the unique Algonquin Eco-Lodge combined with a guided four day wilderness canoe trip in Algonquin Park.
Call Of The Wild's Algonquin Eco-Lodge, located beside an active beaver pond (Moffat Pond) and a cascading waterfall, is on the southern border of Algonquin Park. It is a wilderness enthusiasts' dream with plenty to do and see. The Eco-Lodge is a great place for hiking, fishing, nature walks, wildflower exploration, birding, canoeing, and mountain biking.
For kids, the Eco-Lodge is a dream come true. Guaranteed fishing (they're small, but still fun to catch), lots of frogs, salamanders, butterflies, trails to explore, canoes and water toys. We also do wolf howls around the bonfire, and can teach them how to howl for wolves.
The Algonquin Explorer trip is an ideal way to ease yourself into the wilderness. You will stay at the Eco-Lodge. where you are in a wild, natural setting, but still have the comforts of civilization. Things like hot showers, indoor plumbing, and even an outdoor hot tub! And all of these comforts are thanks to our micro-hydro generator that creates all of our electricity from our waterfall. Wile at the Lodge you can learn your basic canoe strokes, how to start a campfire, and how to howl for wolves!
You stay at the Eco-Lodge for three days and nights before you start your Algonquin Park canoe trip of another four days. You will have to drive 1.5 hours to our put-in point, but you have plenty of time and it is a nice way to see more of the Algonquin countryside.

Below is a suggested itinerary (self guided) for the first three days of your visit.
Day 1 – Arrive in Algonquin Park
Arrive at the Eco-Lodge
Check in and Orientation
Free Time
Dinner
Star Gazing
Day 2 – Canoeing in Algonquin
Breakfast
Enjoy the free use of canoes and paddle into Algonquin Park via the York River. Experience portaging around several rapids and waterfalls (High Falls, Gut Rapids, The Chute). The pools below the falls are excellent places to go in for a swim. Continue paddling up to Byers Lake. Spend some time swimming, have your picnic lunch, etc. This lake provides an excellent opportunity to see beaver as there are several beaver lodges in it. It is also a good place to spot deer.
The evening is Free Time. Enjoy the sauna, go swimming, try fishing for bass in the beaver pond or brook trout in nearby Little Mink Lake
Dinner
Bonfire (weather depending)
Ghost Stories with fellow travellers
Roasting Marshmallows
Wolf Lecture and Wolf Howl (on request)
Day 3 – Hiking in Algonquin Park
Breakfast
Hike to Scorch Lake Lookout (6 hours return) or High Falls Lookout (3 hours return)
Picnic lunch
BBQ Dinner – depending on number of guests and our chef's meal plan
Activities that are available at no cost are:
Canoeing (self guided)
Fishing – Bass, Lake Trout, Brook Trout. Requires Fishing License which can be purchased nearby.
Hiking our 40 km of wilderness trails
Use of Sauna
Outdoor Hot Tub
Use of Bird and Wildflower Guide Books
Paddle Boat
In addition to these activities, the following activities are also available in the immediate area. Some involve additional costs, and we will be happy to arrange any required reservations.
Self Drive Activities:
Algonquin Park Logging Museum and Visitor Centre
Artisans, Crafters and Studio Tours
Shopping in Maynooth or Bancroft
Horseback Riding
Day 4-7 – Algonquin Park Canoe Trip
After you have enjoyed a taste of Algonquin Park, it is now time to experience a more rugged look at what the park has to offer, from the bow of a canoe. We spend the next 4 days on a canoe adventure meandering through some of the 2,000 lakes and rivers in the Algonquin Park interior. The trip is geared for the beginner and we will teach you all the paddling skills you need in order to have the adventure of a lifetime. We also provide all food, all equipment (except personal items like sleeping bags, flashlights – a packing check list is provided, and these items can be rented).
You will need to drive up to our "put in" point, on Rock Lake. It is about a 1 ½ hour drive from the lodge, along a scenic highway. You will meet your guide and the rest of the group at the Permit Office at Rock Lake. Once all the required camping and parking permits are obtained your guide will give you some information about your next few days. The canoe guide will go over the basic canoe paddling strokes, show you on the map where you will be going, and discuss general safety issues.
The full itinerary of the four day canoe trip is listed below.
Departures: Fridays - Self Drive only – arrive at the Eco-Lodge after 2pm.
Included:
All Meals (vegetarian options available)
All Camping Equipment (except personal items)
Permits
Guides
Canoes, Life Jackets, Paddles
3 days/3 nights at Algonquin Eco-Lodge
Wilderness Canoe trip – 4 days/3 nights
Not Included:
Sleeping Bags, Flashlights, Rain Coat (can be rented)
Toiletries, Insect Repellent (can be purchased at start of canoe trip)
Transportation from Toronto (optional)
Note: There is a resident dog at the Eco-Lodge, so if you have pet allergies please bring some medication. We can also assign you a cabin room, which is a "pet free" zone.